Customer Loyalty Re-Defined.
Rich, Interactive, Data-led Engagements That Drive Revenue
at SIBOS 2019
London
September 23-26, 2019
Trusted By
What To Expect at the Perx Booth 19 at Sibos 2019?
Don't miss this opportunity to resurrect your customer experience to directly impact top-line growth. Our team at Sibos will walk you through the success formula to enhance your end-consumers' experience, followed by a deep dive demo of how the Perx platform can help you drive revenue-generating customer actions led by data.
Learn how to,
Reduce campaign-to-market timelines from months to a few minutes
Reward customers instantly for their every action, online and offline
Boost customer engagement rates by up to 12x through gamification
Drive revenue generating customer actions through data-led hyper-personalization
Shift to dynamic customer experiences that drive ROI for every dollar spent
I am Interested to Meet Perx at SIBOS
With Perx, marketers can measure
campaign ROI 'instantly' after launch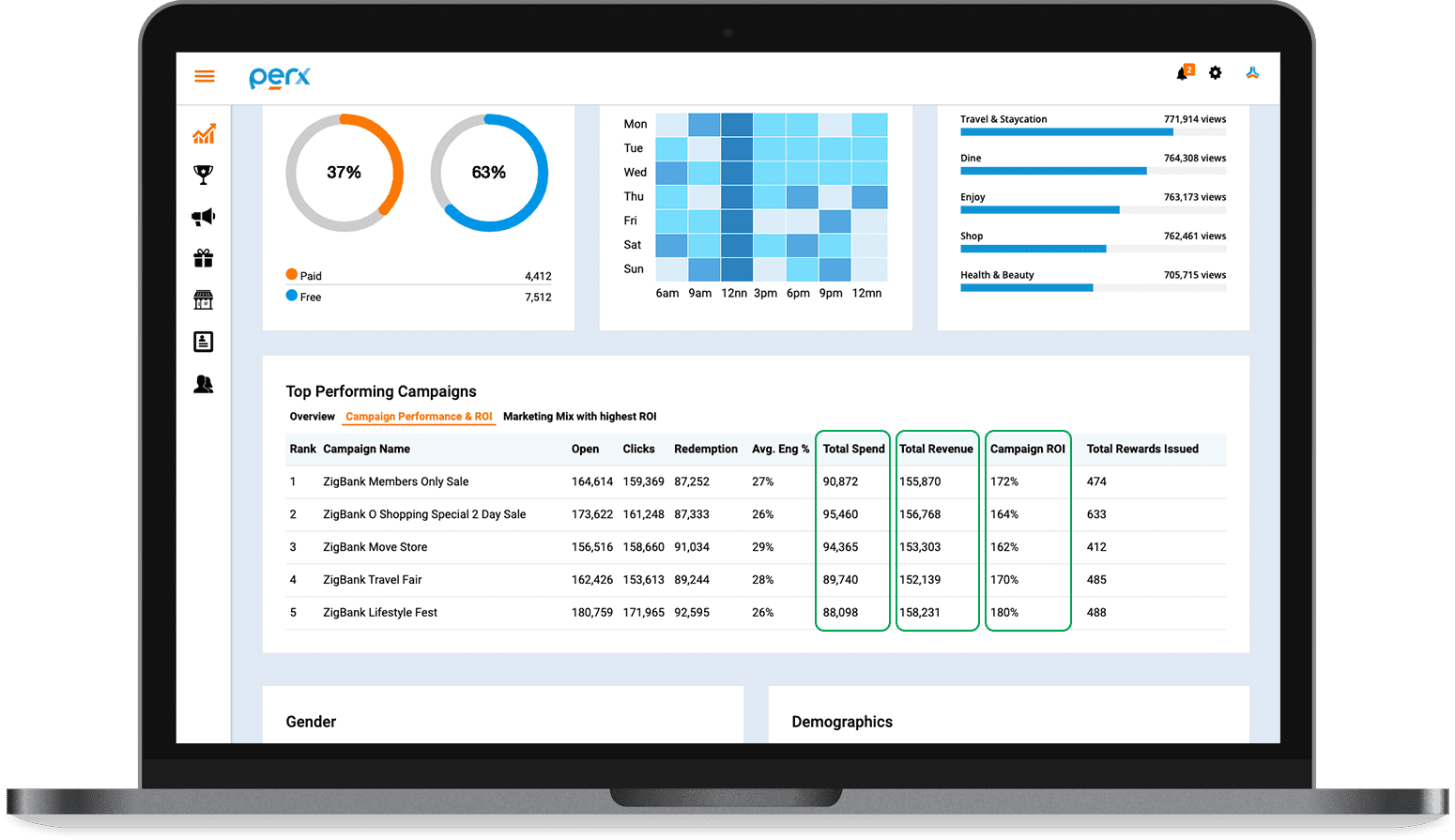 Top Bank in Asia Boosts Overseas Credit Card Spend by $24M On a Single Campaign with Perx.

$4B Cosmetics Giant, Sephora Smartly Engages 60,000 Customers On a Single Campaign.

One of the World's Largest Insurer Reinvents Customer Engagement & Boosts Policy Sales with Perx.

"Perx's customer engagement and loyalty platform will enable banks running Oracle Banking APIs to service their clients in new and innovative ways."

–
Sonny Singh, SVP & GM, Oracle Financial Services
Meet Our
Customer
Data Experts