Customer Loyalty Re-Defined.
Rich, Interactive, Data-led Engagements That Drive Revenue
at Oracle OpenWorld 2019
San Francisco
September 16-19, 2019
Trusted By
Perx At Oracle OpenWorld 2019 – What To Expect?
Monday, Sep 16, 10:00 – 11:00
Catch Anna Gong, CEO, Perx Technologies & Sonny Singh, SVP & GM, Oracle FS during their LIVE demonstration on how banks around the world can build integrated digital banking solutions and drive revenue instantly through dynamic, gamified digital customer engagements.
The integrated API driven solution enables banks to:
Drive revenue-generating customer actions such as boost credit card spend, drive bill payments, drive deposits or maintain a minimum credit card spend among other key operations
Instantly gratify customer actions with incentives such as 3rd party rewards, instant cashback or bonus etc
By enabling banks to shift from static engagements to dynamic digital customer experiences, the integrated Perx & Oracle offering allows banks to drive meaningful customer experiences that build customer loyalty.
I am Interested to Meet Perx at OOW
Monday, Sep 16, 09:00 – 09:45
Meet our CEO Anna Gong for an interesting Q&A during her talk on how 'Startup Ingenuity Is Fuelling The Future Of Customer Experience Solutions'.
With Perx, marketers can measure
campaign ROI 'instantly' after launch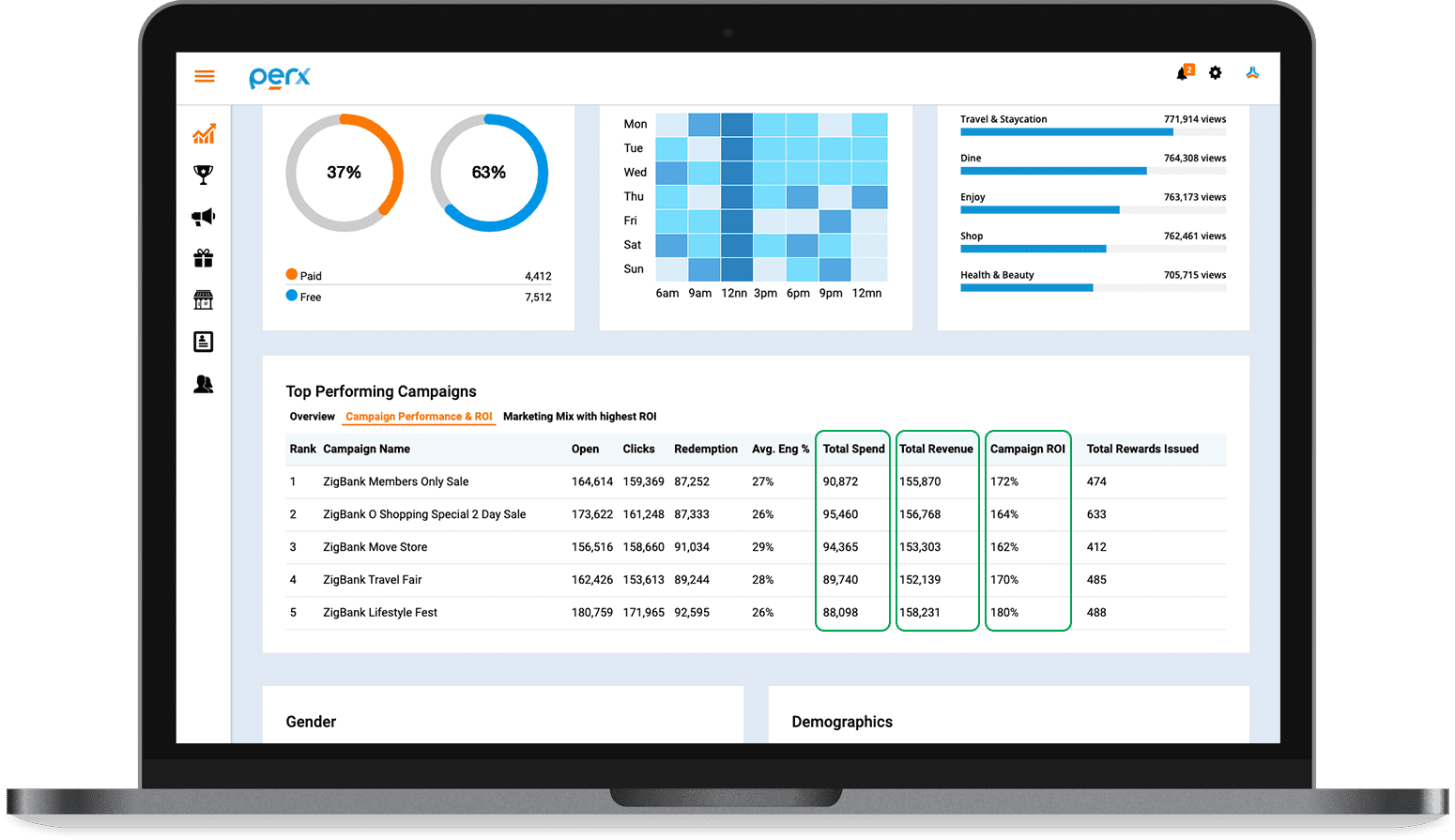 Top Bank in Asia Boosts Overseas Credit Card Spend by $24M On a Single Campaign with Perx.

$4B Cosmetics Giant, Sephora Smartly Engages 60,000 Customers On a Single Campaign.

One of the World's Largest Insurer Reinvents Customer Engagement & Boosts Policy Sales with Perx.

"Perx's customer engagement and loyalty platform will enable banks running Oracle Banking APIs to service their clients in new and innovative ways."

–
Sonny Singh, SVP & GM, Oracle Financial Services